Here we go with a classical recipe for southern Italy home made pizza (which is actually called Focaccia)
Ingredients for 6 people:
500g Flour type 405 (Italian 00 - US pastry flour)
300ml Water (lukewarm)
half spoon table salt
4 spoon Olive Oil ( must be EVOO )
25gr. fresh brewer's yeast
500g. Whole peeled tomatoes (Canned)
Prepare the pizza dough. Put the flour in a bowl or on a work surface. Make a well in the centre and crumble the brewer's yeast in it. Melt it with some warm water with a fork or your fingertips and then add salt and oil.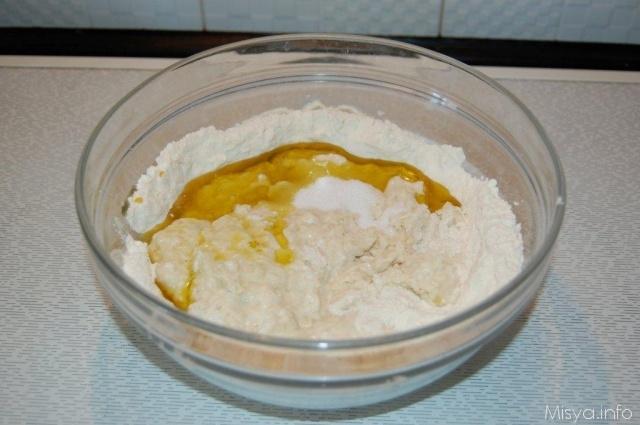 At this point slowly draw in the flour from the edge of the well, stirring and adding the warm water gradually, until a soft dough forms. It's difficult to say how much water you need. The quantity can vary every time. It depends on the flour, on the temperature and on other variables. Sometimes you'll have to add much more water; or you'll have to add some flour if the dough is very sticky. But don't worry! You'll become very good in a short time. You only need to try a few times. Knead the dough on the floured work surface for 10 minutes until it is smooth and elastic and there is no trace of the dough on your fingers.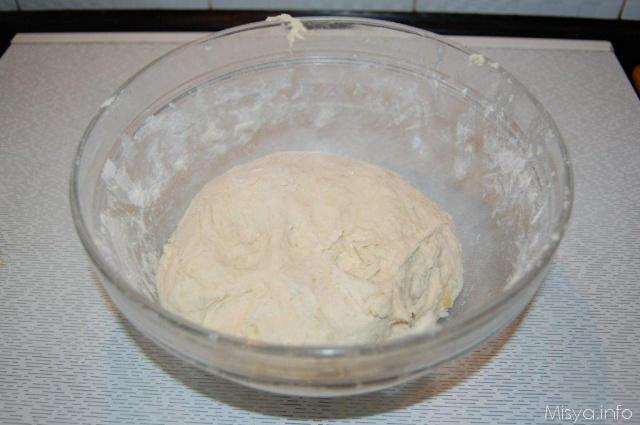 Cover with a napkin and allow to rest for at least 2 hours or until the dough doubles in size in a warm place.
Preheat the oven to 200C
Start to cut the peeled tomatoes in small rounds and put them with the tomato sauce from the can into a soup plate. Adjust with a dip of salt and some drops of Olive Oil (EVOO)
Now put the focaccia in a pan of about 35-40 cm in diameter spread with olive oil. With your hands, also wet with oil, spread out the focaccia into the pan. Put on top the tomatoes and spread it to cover all the surface.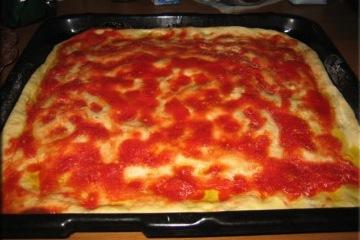 If you like you can add some oregano to the tomato and/or some mozzarella cheese (just remember mozzarella must be put on pizza 5 minutes before it's done cooking, if you put it from start it will burn)
When all is ready, put the pan in the oven for 30 minutes . Once baked, wrap the pan with a damp cloth and let it cool.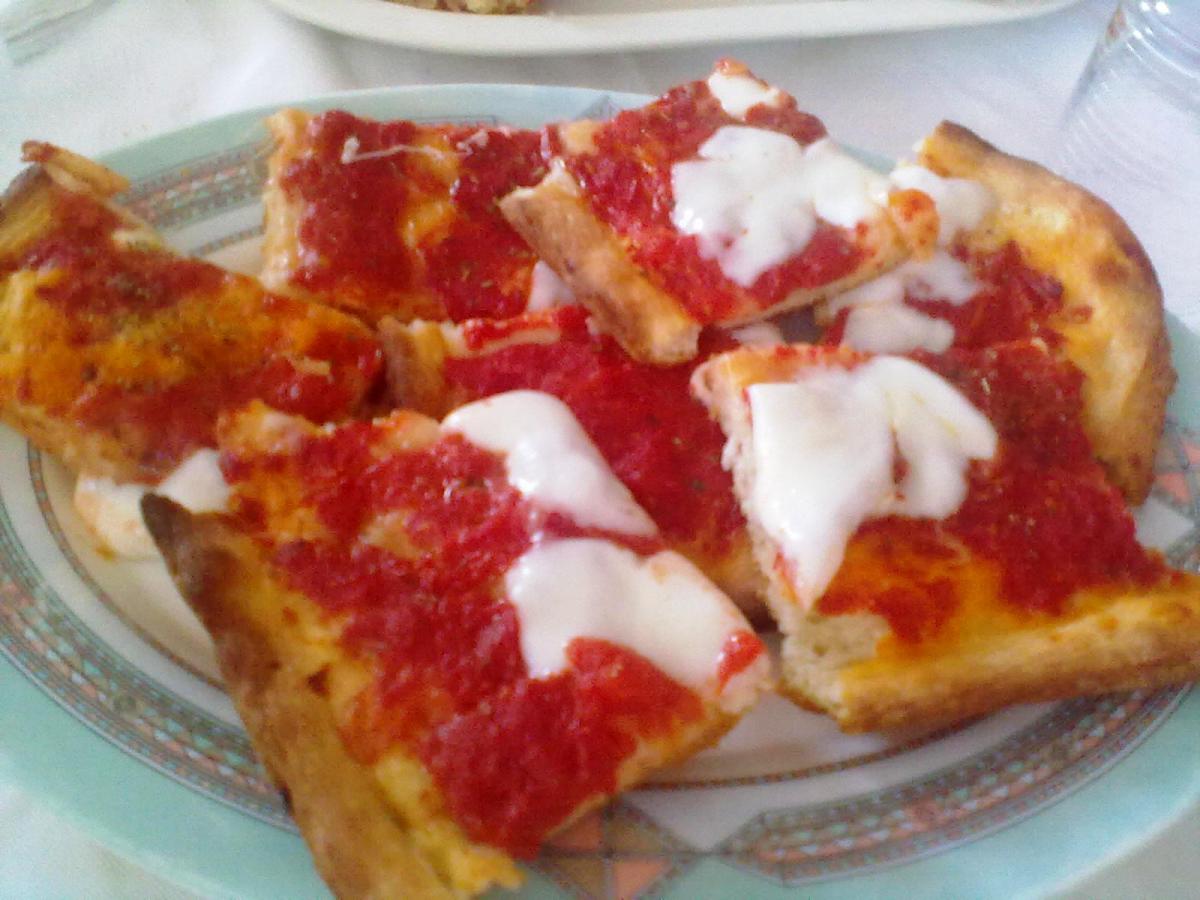 Enjoy